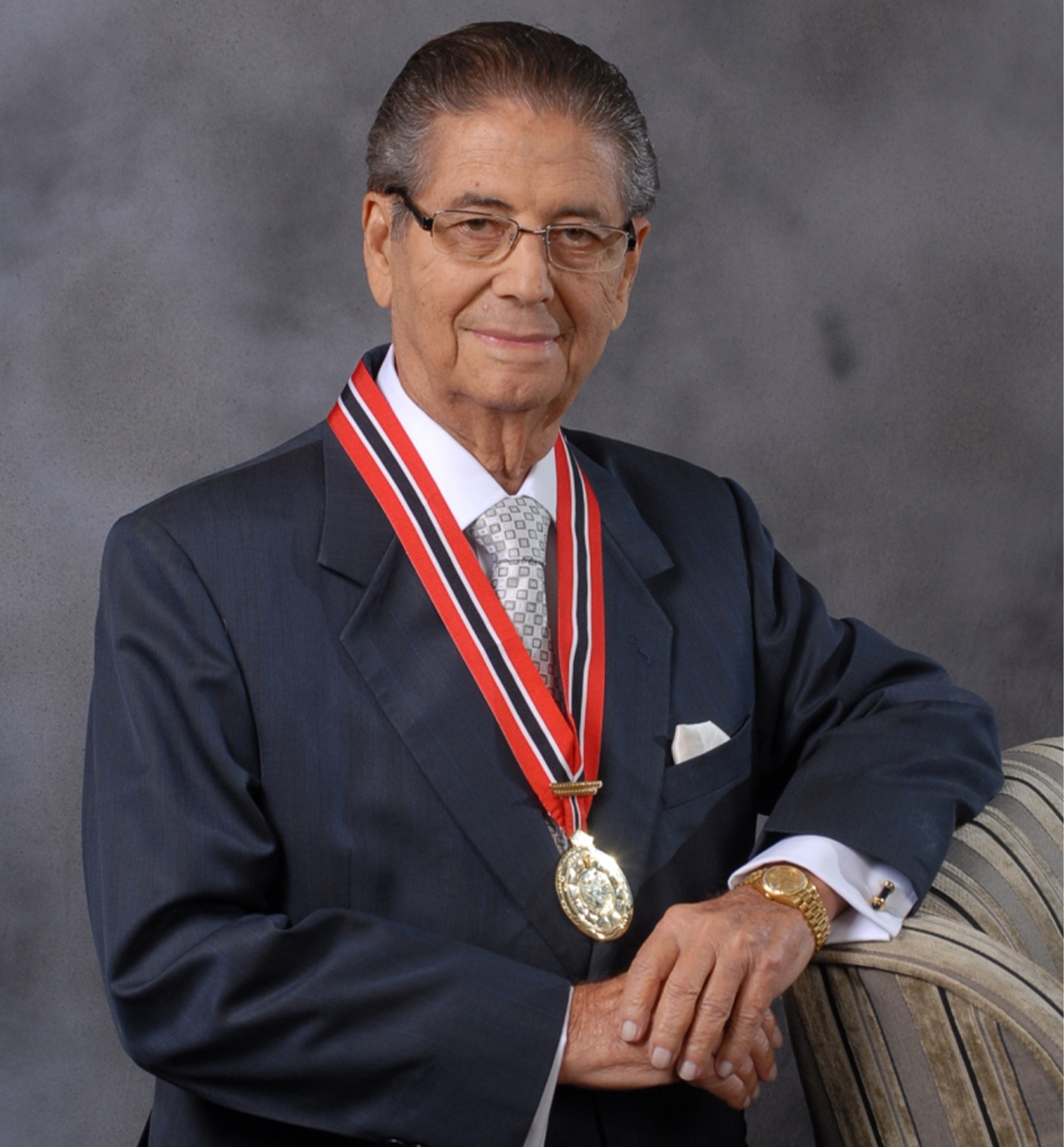 Dr Anthony N Sabga's Speech, delivered at the 2011 Awards Ceremony.
My dear friends, I welcome you all here with great pleasure and pride for many reasons. This is the Caribbean Awards sixth year of life, and it marks a change. It is the first year that we move into a yearly programme, rather than every other year.
I know this might seem ambitious given the times. But it is because the times seem so grim, that we felt we should expand. Despite what has been going on in the outside world, we at the Caribbean Awards have found reasons for hope. These reasons are in our Laureates.
We continue to be amazed at the quality of people that live here. We continue to be humbled at the work they do. And we continue to be thankful that we can recognize them, and bring their work to the region at large. This year's laureates are refreshing in that they have focused on the things we tend to take for granted.
Dr Kim Johnson has made his life's work in our collective imagination, preserving our memories and ancestral stories.
Prof Surujpal Teelucksingh has made his life's work in looking at the everyday things that affect our lives.
And Dr Lennox Honychurch has devoted his life to ensuring that his island-country, Dominica, and the Caribbean, remember their past, and preserve their heritage.
You will see and hear of their lives and work shortly. But there are some other exemplars I wish to address your attention to. These are the Country Committees and the Eminent Persons Selection Panel, and the other persons who make these awards possible. I want, first of all, to pay tribute to our first panel chairman, Sir Ellis Clarke, who passed away late last year.
Sir Ellis embodied the type of Caribbean person these awards are meant to recognize. He was brilliant, accomplished, and achieved the highest office. But yet he remained concerned about people and always willing to serve. We will miss him.
The persons he worked with on the Eminent Panel also deserve recognition by name:
Our Chairman: Mr Michael Mansoor
Sir Shridath Ramphal
Sir K Dwight Venner
Justice Christopher Blackman
Prof Compton Bourne
Sister Paul D'Ornellas
Mrs Judy Chang
General Joseph Singh
Mr Christopher Bovell, and
Fr Henry Charles
Each of these fine persons is an exemplar. Their job is to select the laureates from the five territories the Awards covers. The Country Committees are charged with selecting the Laureates from their home territories to present to the Eminent Panel. The credentials of each nominee is thoroughly investigated by researchers.
But there are many others who make these awards work. The ANSA McAL Foundation, devotes its time and resources to the Awards. Our Programme office directs and manages this event with a small staff. They produce materials, like magazines, videos, and lectures. Our Programme Director, Maria Superville Neilson works at her job 24 hours a day, seven days a week.
We have recently partnered with the UWI in a public education lecture series. Principal Prof Clement Sankat deserves a special mention for his vision.
Then there are those who are so generous with their resources, like the Guardian Media Group, who assist us in so many ways with their expertise, and advertisements. Their CEO, Mr Gabriel Faria, deserves special mention.
To all these outstanding people, my deepest, most heartfelt thanks. And to you, who have come here to honour our laureates, Thank You for your presence.